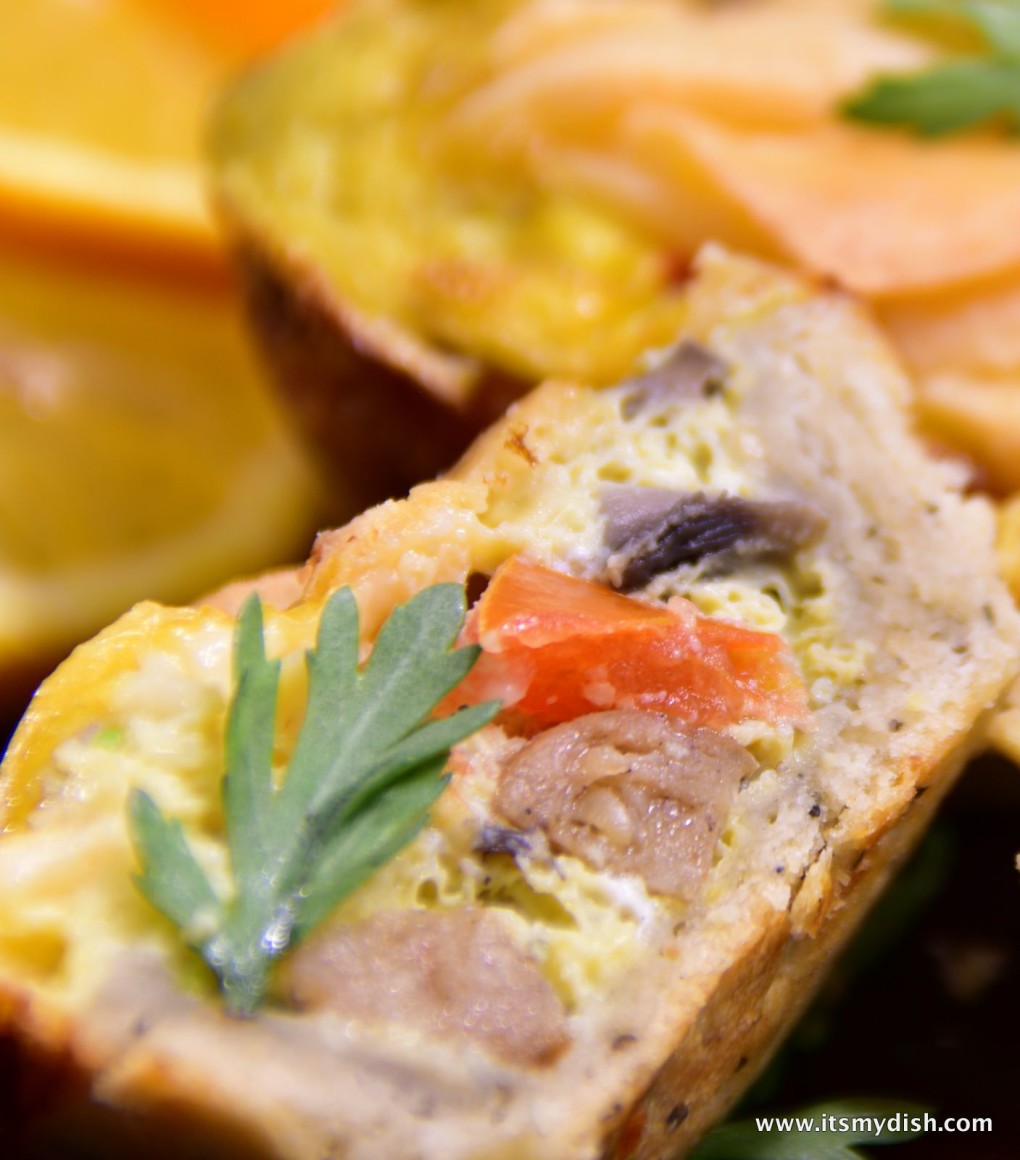 When I think of breakfast, I can never get used to cold cereal, yogurt, fruit cup, or even sweet breakfast like pancakes or waffles. For me, breakfast needs to be hot and savory and hearty. It's important to eat a good breakfast to start your day. Did you know that Trader Joe's pizza dough can also make a delicious breakfast pizza? Pizza for breakfast? Well, why not? Obviously I've made some adaptation so it feels more like breakfast than a pepperoni pizza. The ingredients are basically the same as an omelette but instead of trying to flip the omelette with a 50% chance of failure, we will pour the egg mixture into pizza dough cups in muffin tins. No mess, quick and easy, and best of all, it can be served all at once instead of each family member waiting for their omelette.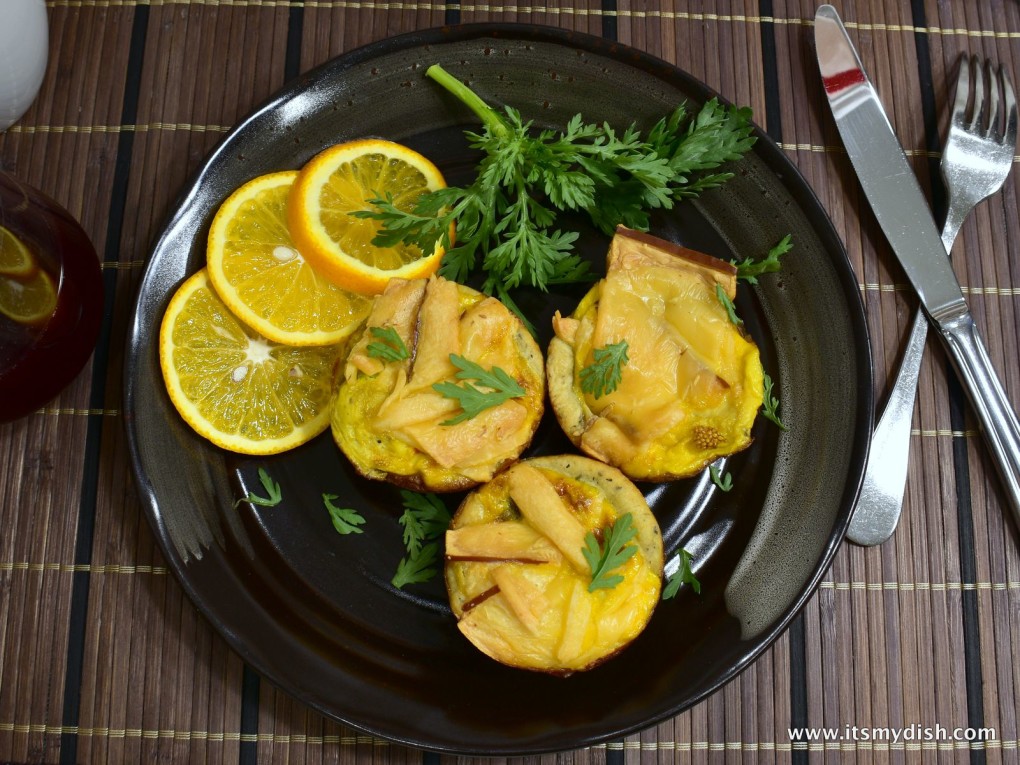 If you missed my post on a pizza muffin, take a look there because I explain the many benefits of using a muffin tin instead of a baking sheet. For breakfast pizza, it's no different. Muffin tins rule! Now, same with pizza or sandwiches or even fried rice, the base and process is all pretty much similar. The main difference is what you put into it. And that's the best part because everyone can put what they want into it. If you want more vegetables, go for it. If you want more meat, you can add bacon or grilled chicken or  ham. For this particular recipe, I'm making a chicken sausage and mushroom breakfast pizza topped with smoked Gouda cheese.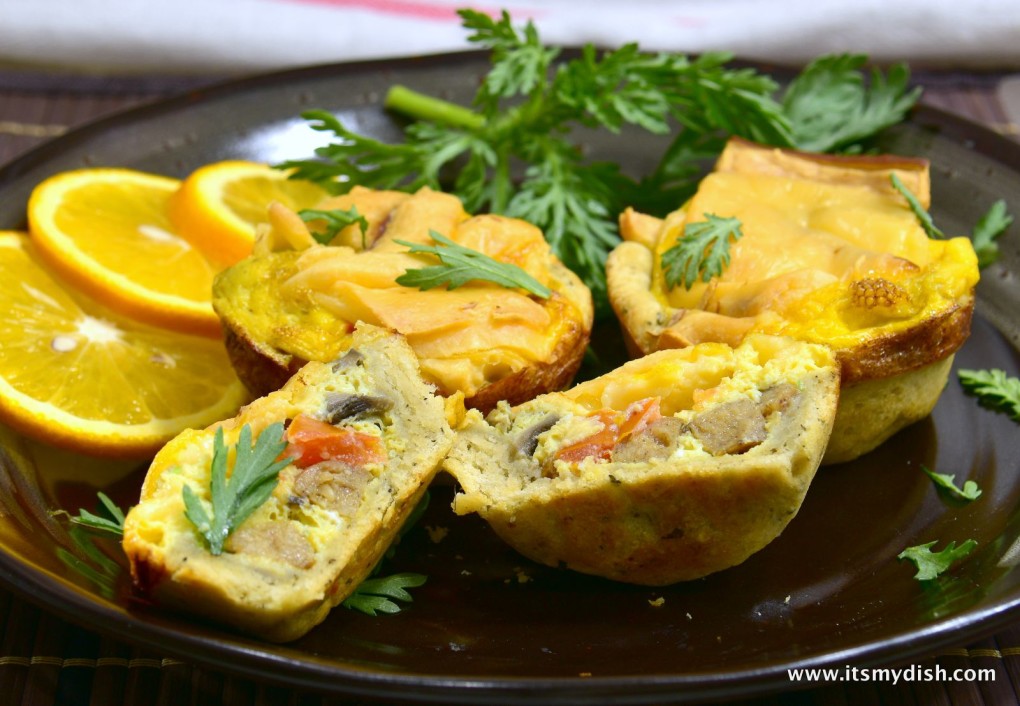 Now, Trader Joe's sells three different pizza dough, plain, garlic herb, and whole wheat. I went with garlic herb for this one to give more flavor. I've tried all 3 different pizza dough and they are all delicious. Since I was at Trader Joe's, I also picked up eggs, tomatoes, and their maple chicken breakfast sausage. I appreciate Trader Joe's for not unreasonably raising their egg prices when there was egg shortage. Their chicken sausage is also healthier than the Farmer John's breakfast links and works better in the breakfast pizza.
Ingredients
1 lb pizza dough
1 cup diced mushrooms
¼ cup diced tomatoes
½ cup diced sausages
¼ cup chopped green onions
4 eggs
½ cup of smoked Gouda cheese   
Breakfast Pizza with mushroom, chicken sausages, and smoked Gouda cheese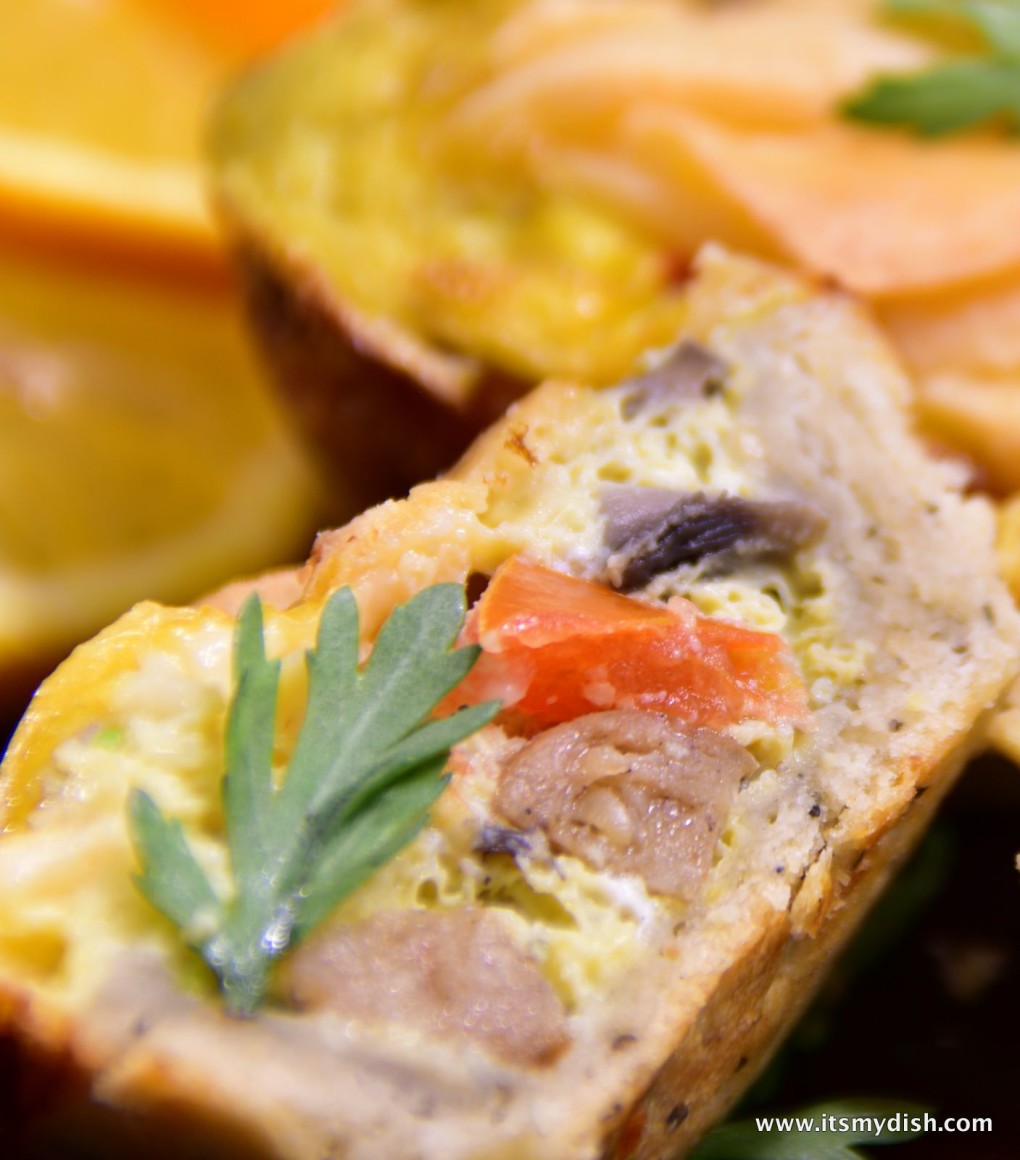 Let's make breakfast exciting again with our breakfast pizza recipe using simple ingredients from Trader Joe's
Ingredients
1 lb pizza dough
1 cup diced mushrooms
¼ cup diced tomatoes
½ cup diced sausages
¼ cup chopped green onions
4 eggs
½ cup of smoked gouda cheese
Instructions
Prepare pizza dough according to package
Divide dough into 16 equal balls (less dough, more filing)
Grease muffin tin with butter
Flatten each dough into rounds
Press into muffin tin
Beat eggs in a large container
Mix in mushrooms, tomatoes, sausages, and green onions
Generously add cheese on top of each breakfast pizza
Bake at 425°F for 15-20 minutes until cheese is melted and browned