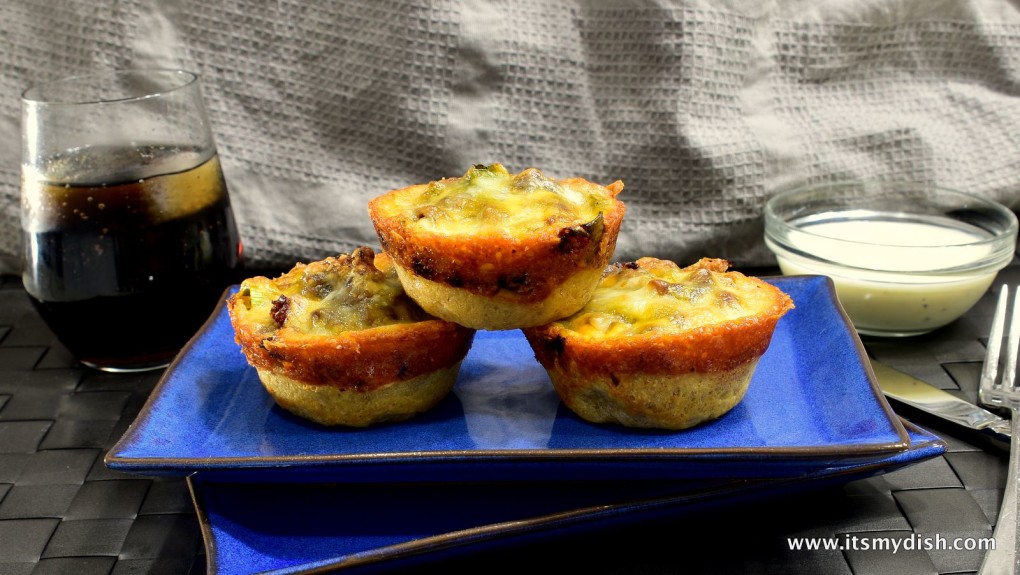 Sometimes I feel like eating a burger and sometimes I feel like eating pizza but there are times when I want both at the same time but that's just going way overboard with calories. Well, in this last of the three-part series on Trader Joe's pizza dough in a muffin tin, I've experimented with a BBQ Cheeseburger Pizza with Apple Smoked Bacon which hits the spot. It's a perfect combination of what I love about burgers, bacon, cheese, meat, and bbq sauce and what I love about pizza with a chewy crust and lots of melty cheese.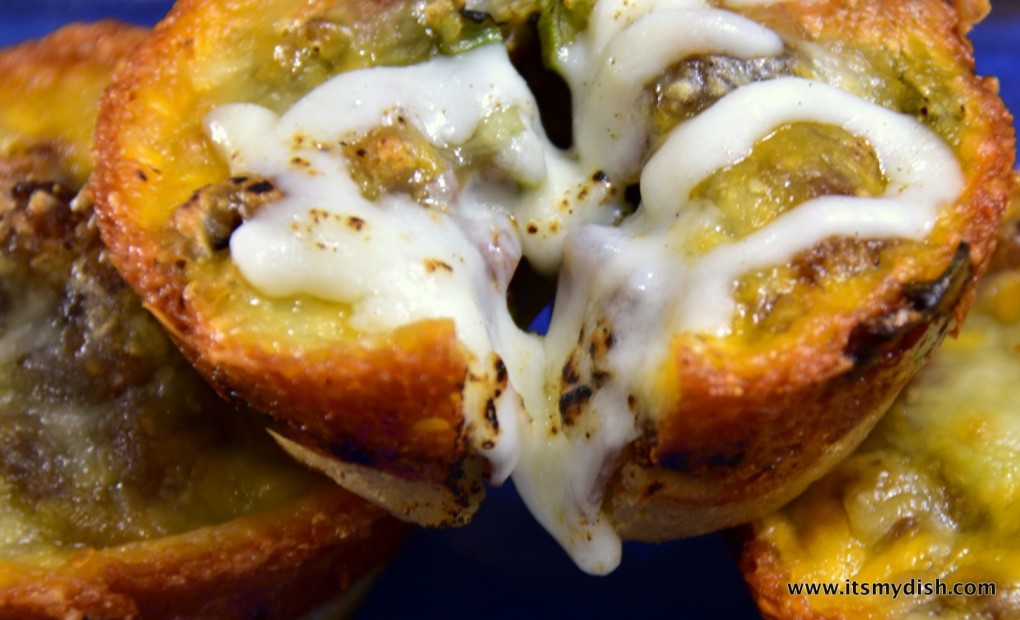 The best part of this recipe is basically using leftovers to make a new dish. For Asian cuisine, you can turn anything into fried rice. For western dishes, it's either a frittata or a quiche. But I dare to venture and say, leftovers actually taste better on a pizza because cheese is much better than eggs, especially when it's hot and melty and stringy. I've covered the many techniques of using Trader Joe's pizza dough in the traditional Pizza Muffin and Chicken Sausage & Mushroom Breakfast Pizza recipes.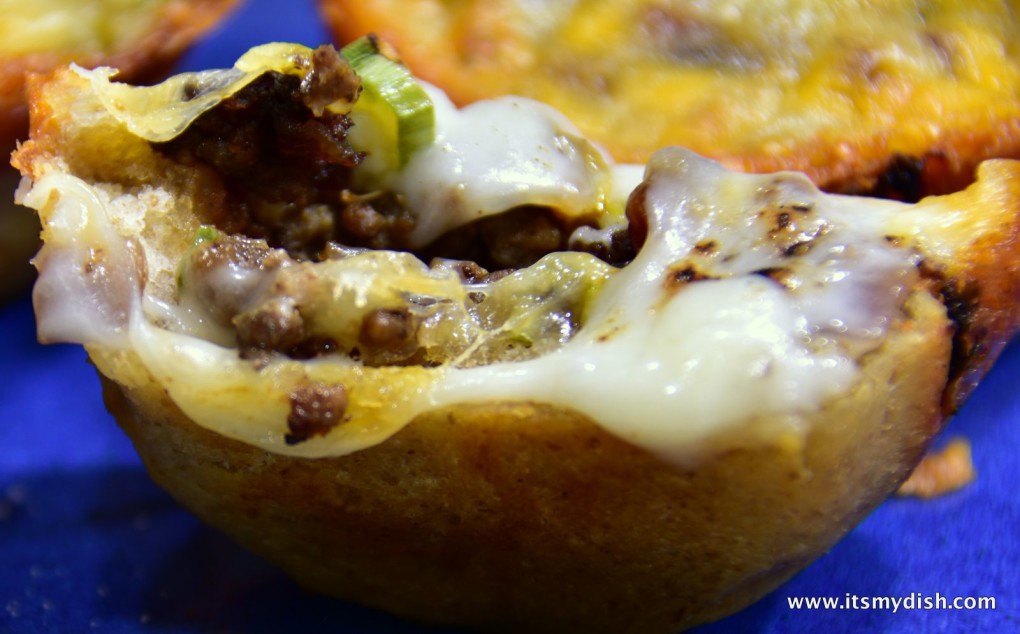 For today, we will be using leftover ground beef, chopped bacon, bbq sauce, and your favorite cheese. Trader Joe's sells three different types of pizza dough and I think the wheat pizza dough matches the burger the best. I also picked up their Uncured Apple Smoked Bacon which I chopped up and pan fried until crispy. The mesquite seasoning is optional – only if you want more of a smokey flavor to your burger pizza. As for the cheese, you can use any type of cheese that you like. I prefer to have cheddar with my burger so I am using the shredded cheese blend with mozzarella, jack, and cheddar. Shredded cheese is much easier to use than sliced or block cheese for this type of recipe. Lastly, to give it some 'freshness', I added chopped green onions but you can substitute with red onions, grilled onions, or onion strings if you like.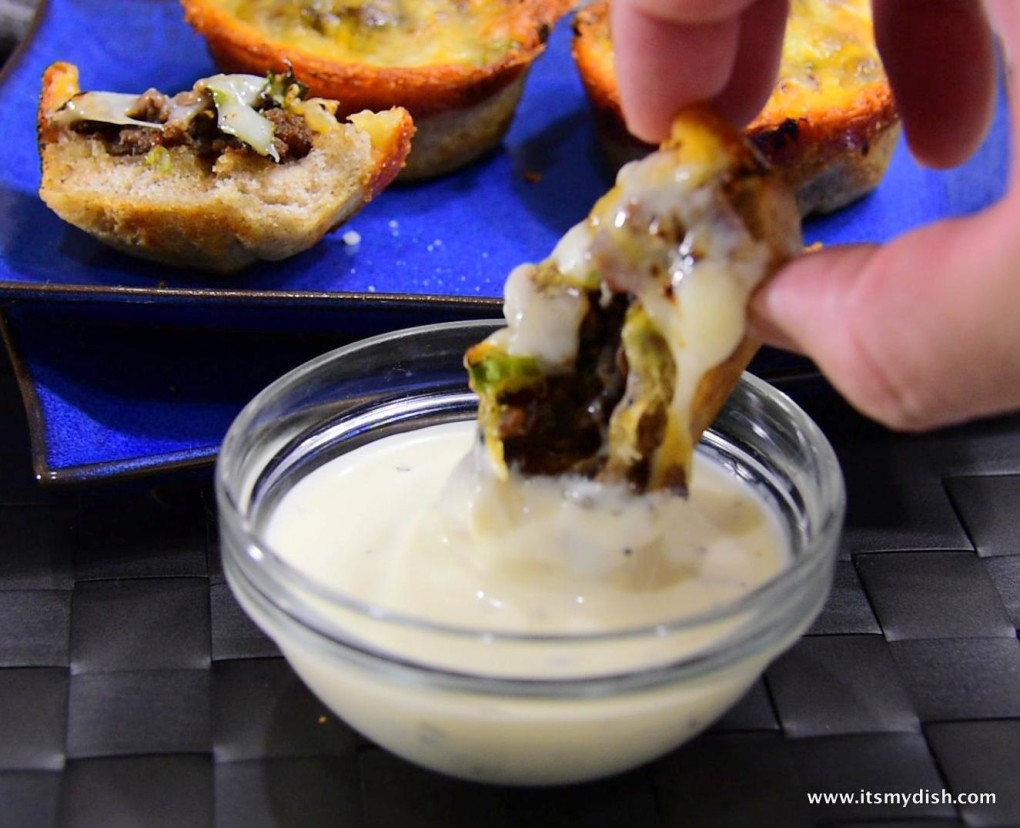 Ingredients
1 lb pizza dough
1 cup bbq sauce
1 cup cooked ground beef
1 cup cooked chopped bacon
½ cup chopped green onions
1 tbsp mesquite seasoning (optional)
2 cups shredded 3-cheese mix
BBQ Bacon Cheeseburger Pizza Bites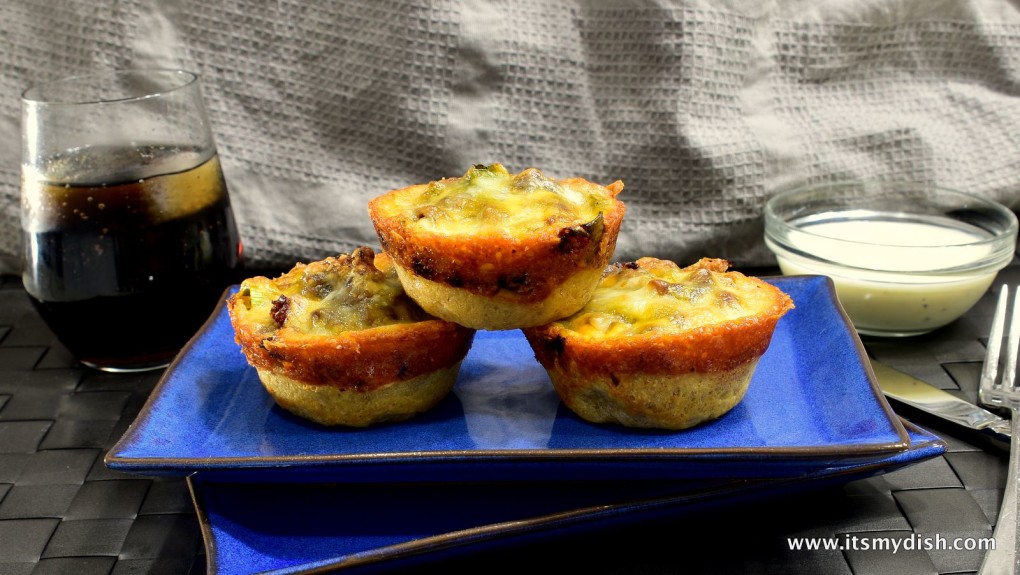 Combine the best of both worlds, have a burger and a pizza at the same time with our BBQ Bacon Cheeseburger Pizza Bites
Ingredients
1 lb pizza dough
1 cup bbq sauce
1 cup cooked ground beef
1 cup cooked chopped bacon
½ cup chopped green onions
1 tbsp mesquite seasoning (optional)
2 cups shredded 3-cheese mix
Instructions
Prepare pizza dough according to package
Divide dough into 16 equal balls (less dough, more filing)
Grease muffin tin with butter
Flatten each dough into rounds
Press into muffin tin
Add 1 tbsp of bbq sauce into each dough
Scatter some ground beef, bacon, green onions
Add a dash of mesquite seasoning
Generously sprinkle cheese on top of each cheeseburger pizza
Bake at 425°F for 15-20 minutes until cheese is melted and browned