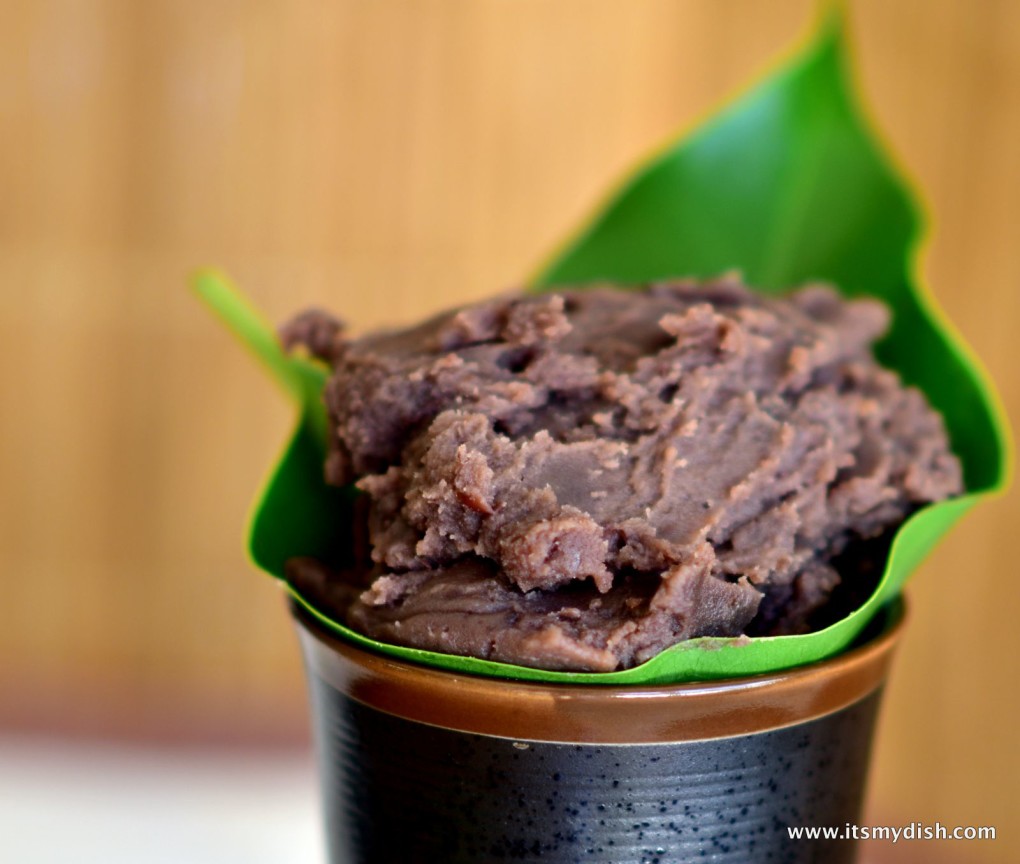 Here is the second version of the base ingredient for many Asian desserts, the Red Bean Paste. The first version, Sweetened Red Bean recipe from the other day is a bit easier, so it was introduced first. This version requires a little bit more work. However, I was able to still take some shortcuts. In the higher end Japanese "wagashi" desserts, they generally use a sieve to push through the cooked beans so that the skin remains caught in the sieve and the resulting paste is silky smooth. My wife always stresses how all the nutrients are in the skin so I keep the skin on and just use a blender to get everything smooth and you would hardly notice any red bean skin, especially with a Vitamix. After that, the trick is to get the paste as dry as possible by cooking it to evaporate any remaining liquids. Also, cooking oil is added to provide a sheen. I personally used refined coconut oil (which doesn't have the coconut flavor). You can always use lard as well, which is the traditional method.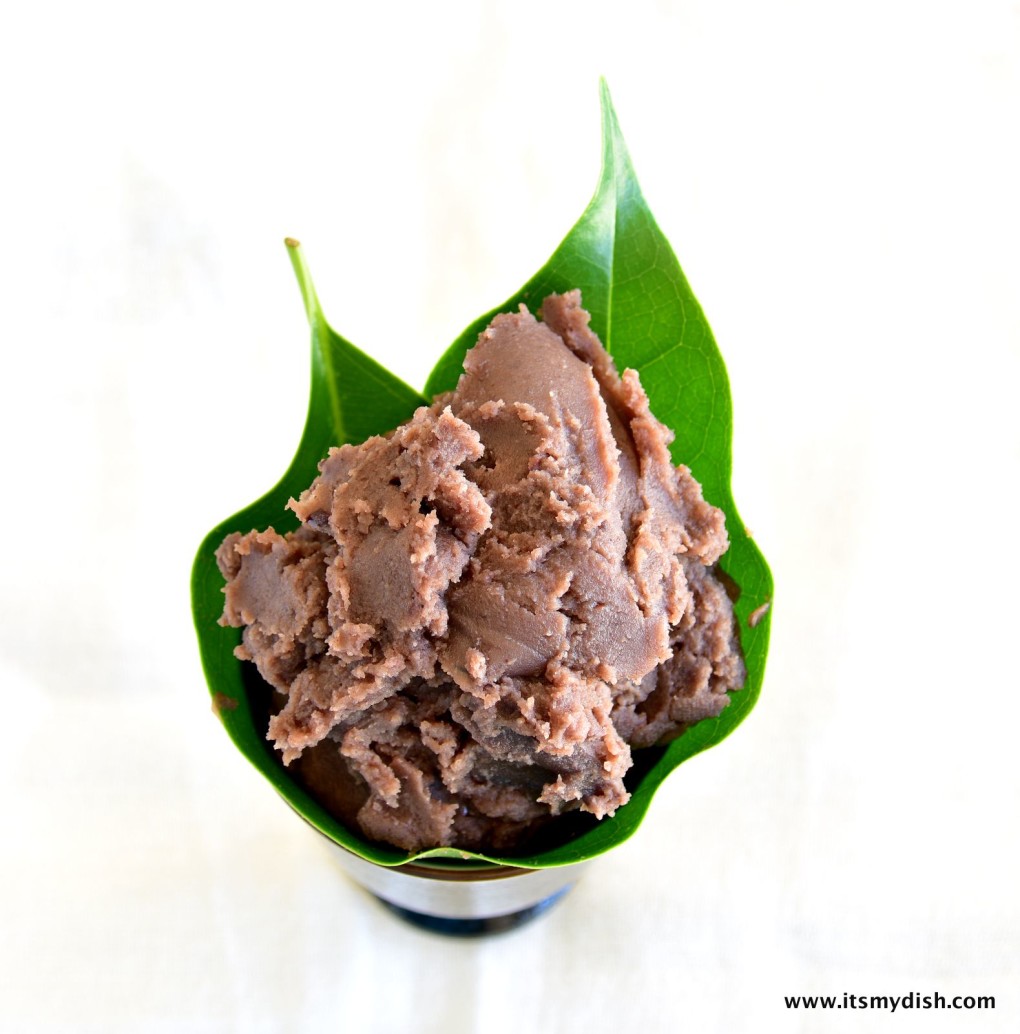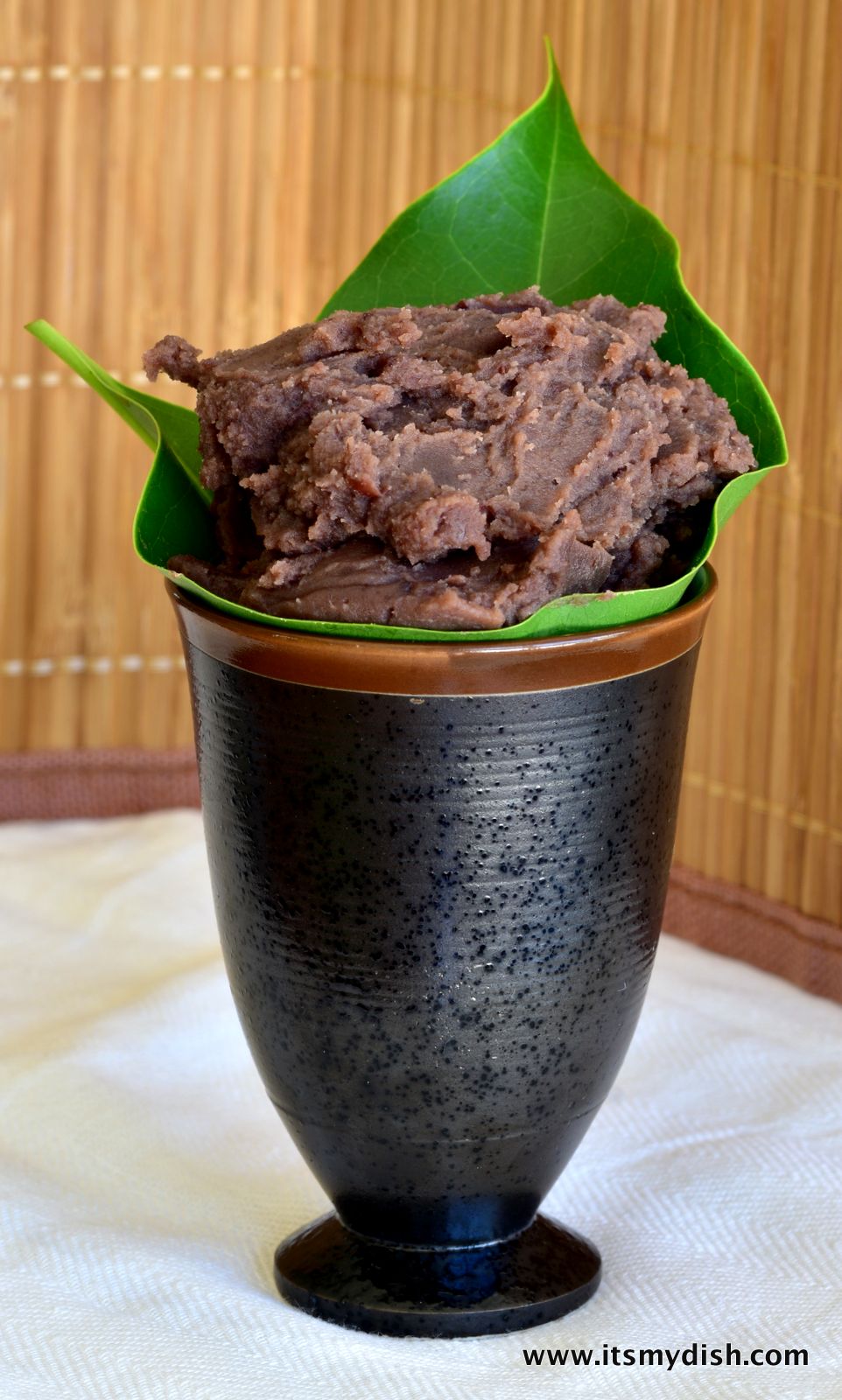 Ingredients
** Traditionally, the recipe should be about 1:1 dry bean to sugar ratio so 2 cups of dry beans would need about 2 cups of sugar. Since sweetness is a personal preference, I recommend at least 1:½ minimum but you can go up from there. For the red bean paste, I prefer about 1 ½ to 2 cups of sugar since red bean paste is usually paired with another item and seldom eaten by itself, unlike the Sweetened Red Bean recipe.

Red Bean Paste (紅豆沙 / こしあん)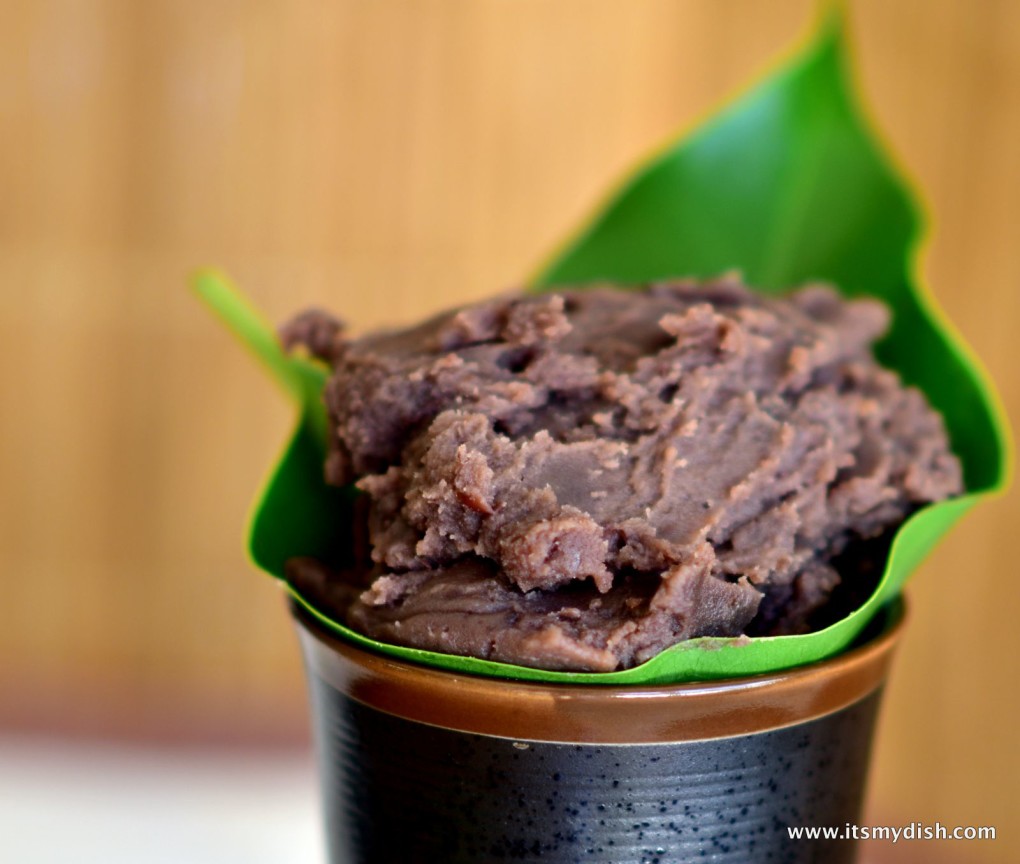 Red bean paste is the base ingredient for many Asian desserts like dorayaki, red bean slush, and yokan. Learn to make this simple yet delicious anko recipe.
Ingredients
16 oz dry adzuki red beans (about 2 cups)
1-2 cups sugar**
¼ tsp salt
2 tbsp cooking oil
water
Instructions
Cover red beans with water
Soak for 8-10 hours or overnight
Optional Step - boil the red beans in water for 5 minutes and remove the scum (this will help to reduce bitterness)
Put beans into a pressure cooker and add water until 2" above the beans
Cook on high pressure for 15 minutes and then release pressure
Drain the beans and place into a blender
Add about ½ cup to 1 cup of the cooking liquid to the blender to aid the blending
Blend until smooth
Pour contents into a non-stick pan
Add cooking oil, salt, and sugar
Cook until the sugar has melted and water has evaporated (depending on how much liquid you add, can take anywhere from 5-15 minutes on medium-high heat)
Let the paste cool down and then store in airtight container in the fridge for up to 1 week