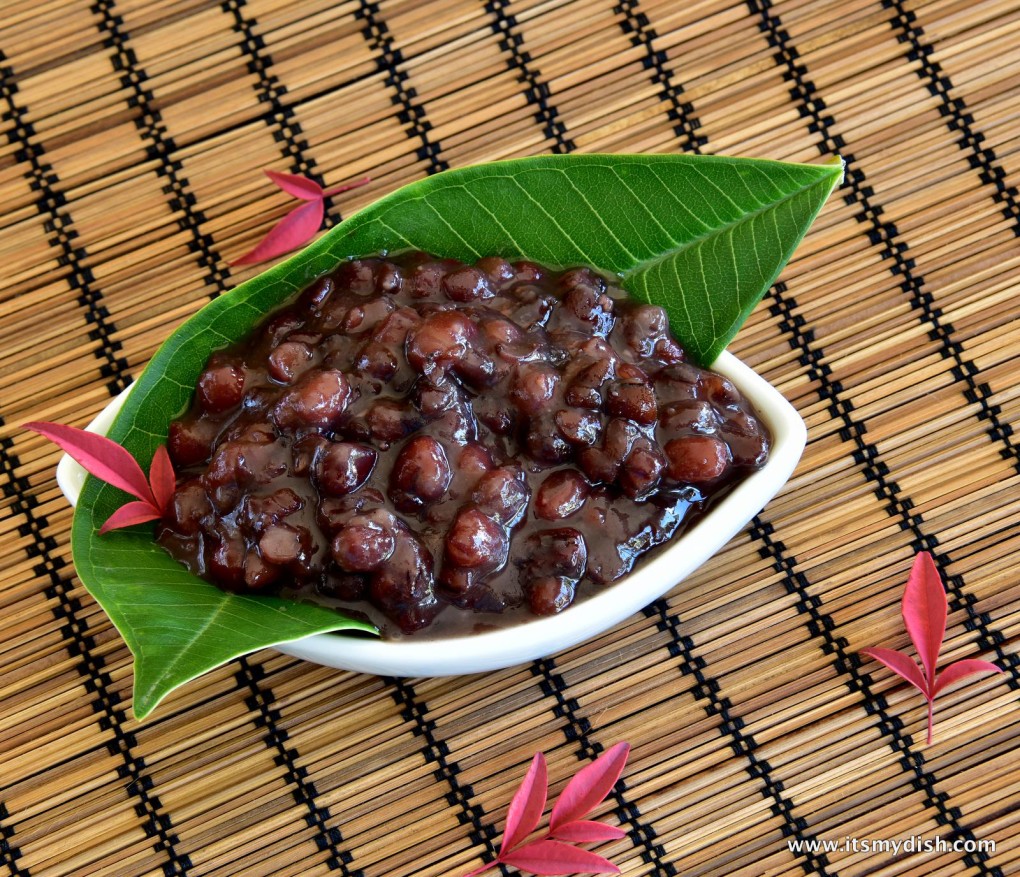 Red bean is such a versatile and popular ingredient in Asian cuisine, especially when it comes to desserts. I was fortunate to find some organic red beans at my local Asian supermarket so I picked a few packets up. So now, we will have a mini-series of Asian desserts, many of them will be using the red bean as the basis. Growing up in Taiwan, I preferred green bean over red bean because green bean was milder in flavor and not as gritty or grainy. However, after working in Japan for 5 years, I've learned to savor the deep and rich flavors that only red bean can bring about, whether consumed hot, room temperature, or cold. In this mini-series, we will be exploring Chinese recipes such as red bean soup (紅豆湯) and red bean slush (紅豆冰沙) as well as Japanese recipes of misu yokan (水ようかん) and dorayaki (どら焼き) which is one of my favorite desserts and a favorite for Doraemon as well.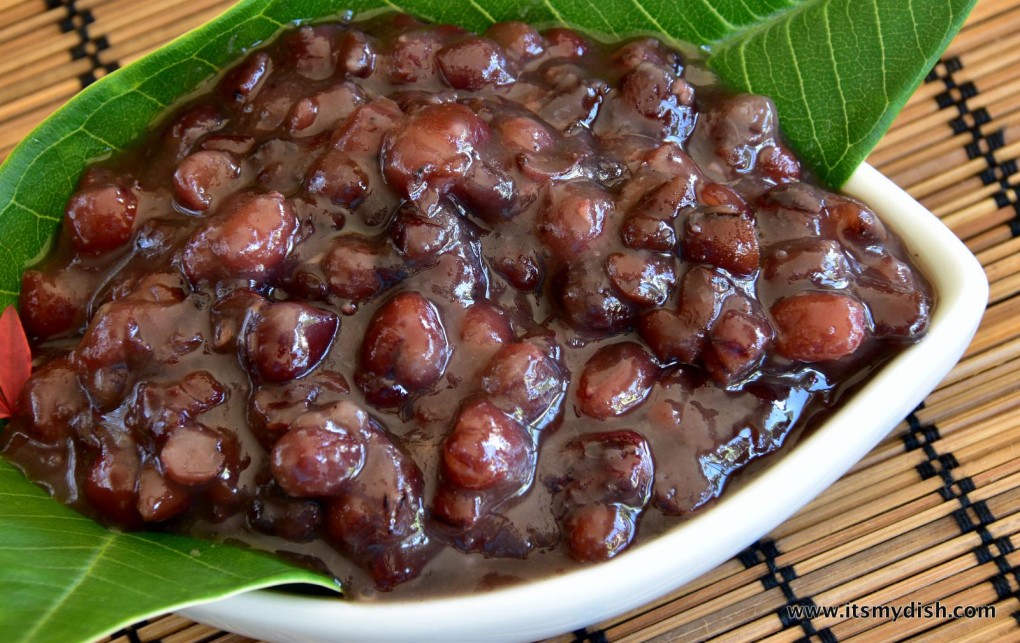 When we talk about sweet red bean paste, which is called anko (あんこ) in Japanese and dou-sha (豆沙) in Chinese, there are basically two different types. First it's the sweetened red bean paste with whole or lightly mashed beans (tsubuan) while the other type is the smooth red bean paste (koshian). We will definitely demonstrate both types and their various uses. It's super easy to make red bean paste so no need to buy prepared ones from the store anymore (or if you can't find any in the store).
In this recipe, I'm using a pressure cooker to speed up the cooking time but if you are doing it on stove top, it's about 2 hours or so depending on how soft you like your beans. Since we are making the tsubu-an or 蜜紅豆 style which tries to retain the bean structure, we will not cook it for too long. I usually make a bunch (hence the 16 ounce beans) to store up in the fridge in an airtight container for up to 1 week. But given my family's love for sweets, we'll finish all the red bean well before 7 days.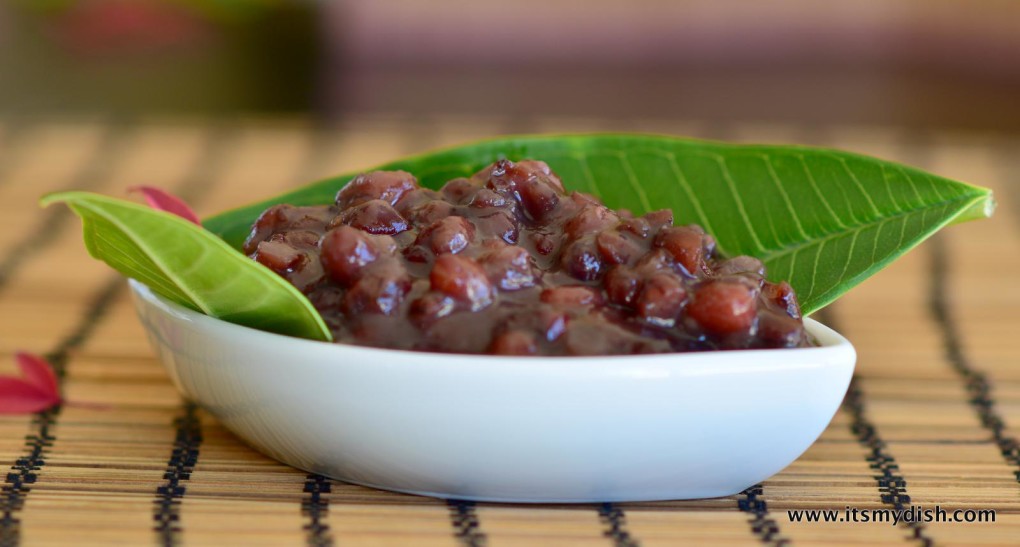 The first time I ever tried to cook red bean soup, I soaked the beans as I've seen my mom do all the time, and then I added water and sugar and put it on the stove top. Two hours later, the beans are still hard as rock. I increased the heat and added more water as the soup was evaporating and waited another hour and no luck, the beans are still rock hard. I toss my hands in defeat and called my mom and she told me to never add sugar until the beans are softened. It's quite an unbelievable statement but it's true. I would have never imagined that adding sugar while cooking the beans will not allow the beans to soften. I have no idea why, and I couldn't find anything on the internet speaking to such a phenomenon. So if you know, please comment below! But anyway, be forewarned, do NOT add sugar to the beans while cooking. You must add sugar AFTER the beans are cooked and softened. Lesson learned.
This recipe will produce about 6 cups of sweet red bean paste.
Ingredients
** sweetness is a personal preference – traditional recipes calls for 1:1 bean to sugar ratio – this also helps to preserve the beans longer after it's cooked. Minimum you need to do 1:½ ratio of bean to sugar. For me, 2 cups of raw beans and about 1 ¼ cups of sugar is a good ratio. What that means is that you can actually eat the beans by itself without the sugar overpowering the red beans.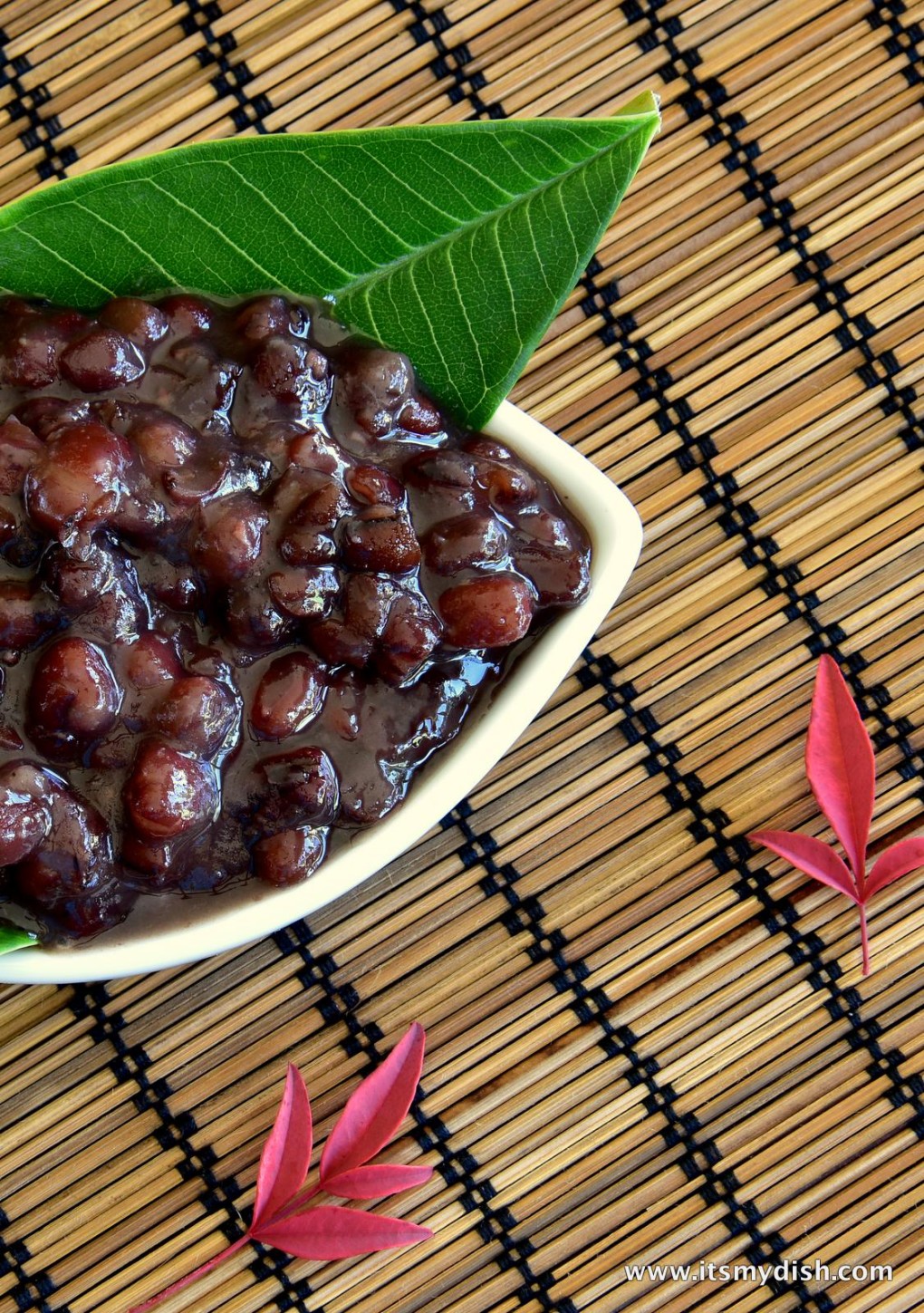 Sweetened Red Bean (蜜紅豆)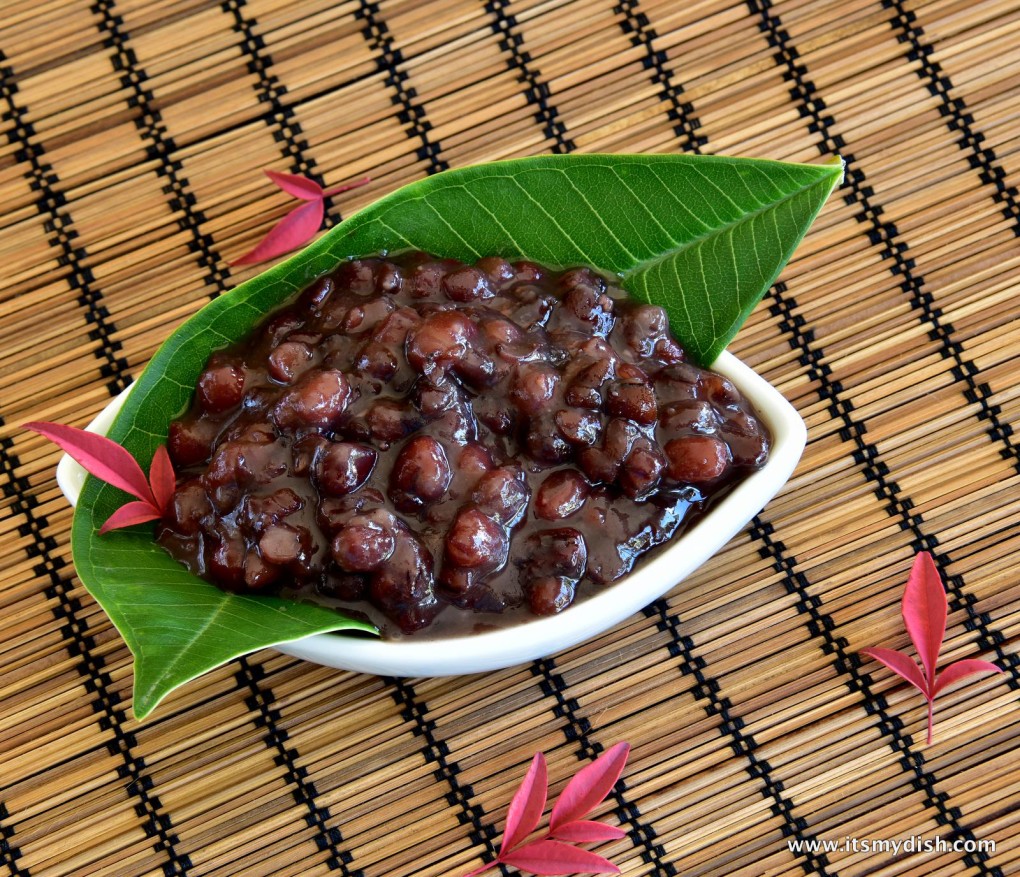 Make your own red bean paste with just 3 ingredients in a pressure cooker for the versatile Asian dessert ingredient.
Ingredients
16 oz dry adzuki red beans (about 2 cups)
1-2 cups sugar**
¼ tsp salt
water
Instructions
Add enough water to red beans to cover
Soak for 8-10 hours or overnight
Optional Step - boil the red beans in water for 5 minutes allowing the scum to float and remove scum (this step is supposed to help reduce bitterness of old beans)
Put beans into a pressure cooker and add water until 2" above the beans
Cook on high pressure for 15 minutes and then release pressure (or ~2 hours on stove top)
Drain the beans and place into a mixing bowl
Add sugar and gently fold the sugar into the mixture - you will notice that the sugar will melt due to the heat of the beans and create a nice shiny coating on the beans
After sugar has completely melted and coated the beans, add the pinch of salt to enhance the flavor of the beans - you actually can't taste the saltiness
Let the beans cool down and then store in airtight container in the fridge for up to 1 week