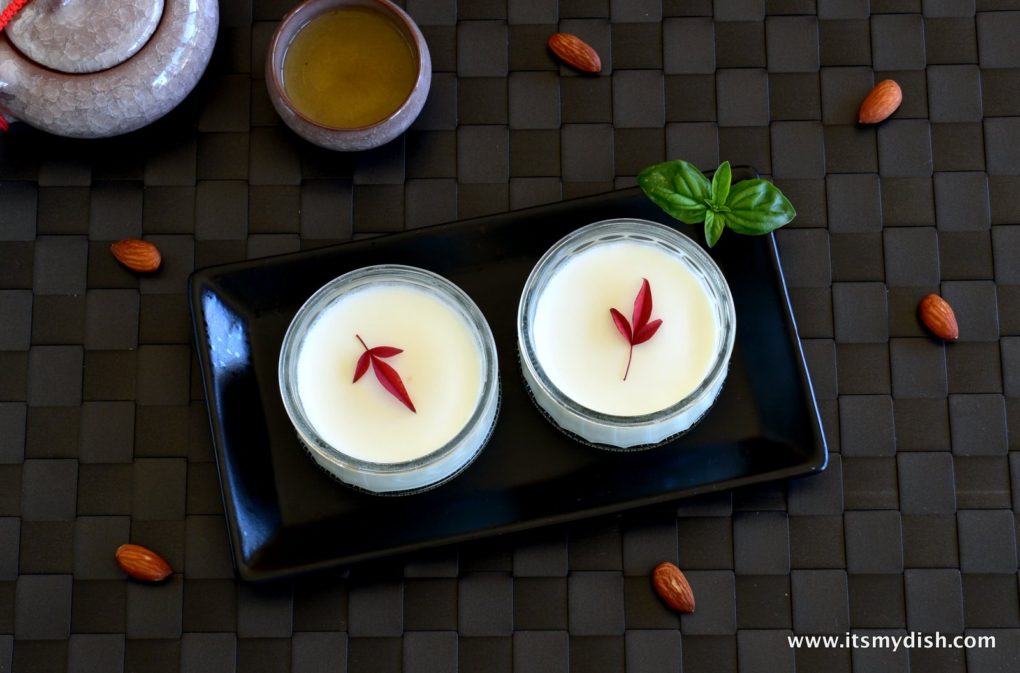 My experience of almond tofu (also known as almond jello or almond jelly) is basically the 'free' dessert that Chinese restaurants give you at the end of the meal. It's better than the free soup at the beginning of the meal but not by much. Typically, it's almond extract with milk and agar agar cut into cubes and then placed into a fruit cocktail syrup. I think what I don't like is the fruit cocktail – it always has the canned taste.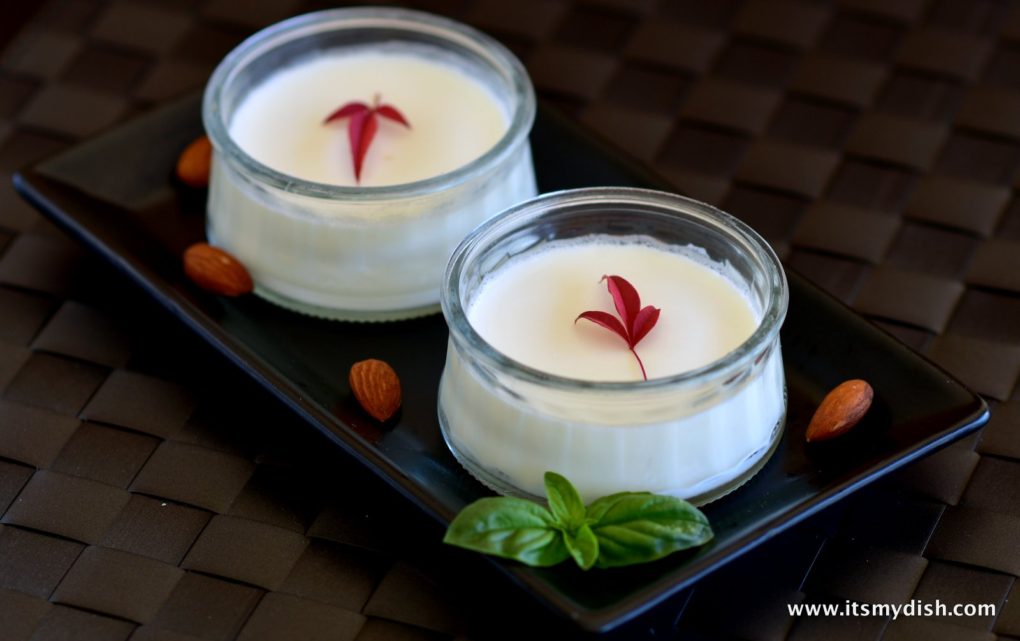 When I was working in Japan, the almond jello was no longer complimentary as part of the meal. It actually had to be ordered separately. Well, I would have never ordered it thinking it was the same thing I had been used to. However, my friend ordered it once so I tried it and fell in love immediately. First of all, it was served in a ramekin so no fruit cocktail syrup. As I put it in my mouth, it was creamy and also gelatinous, a beautiful combination. It's kind of like an almond flavored panna cotta.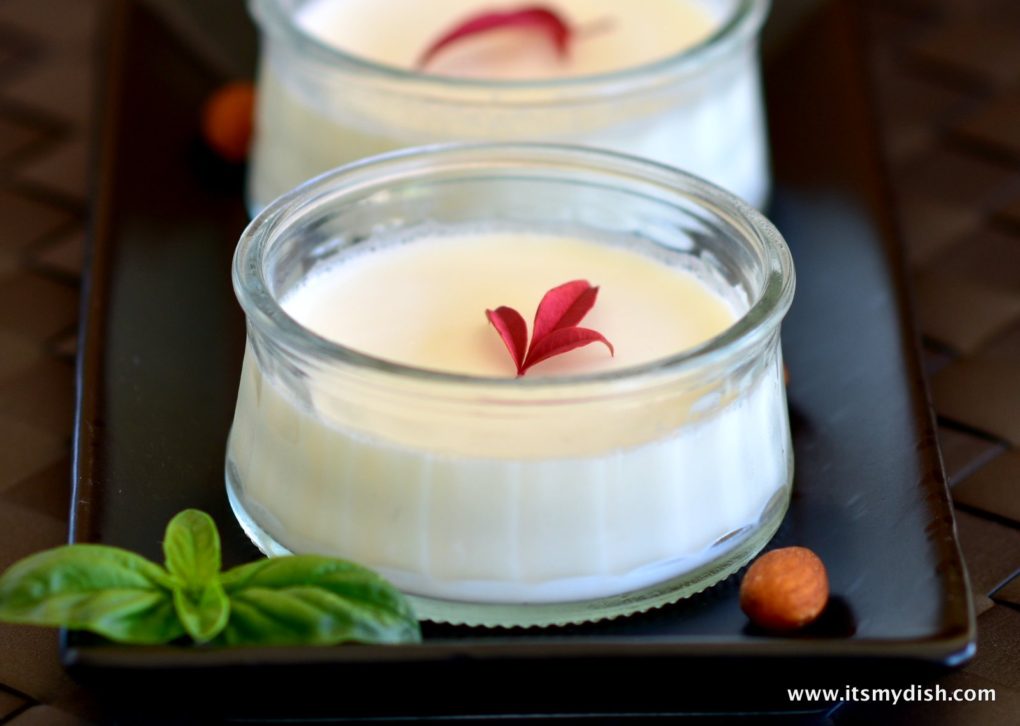 Depending on if you like harder or softer texture, you can increase or decrease the amount of gelatin in the mixture. You can also substitute the milk with other milks like almond milk, soy milk, half and half, rice milk, or coconut milk.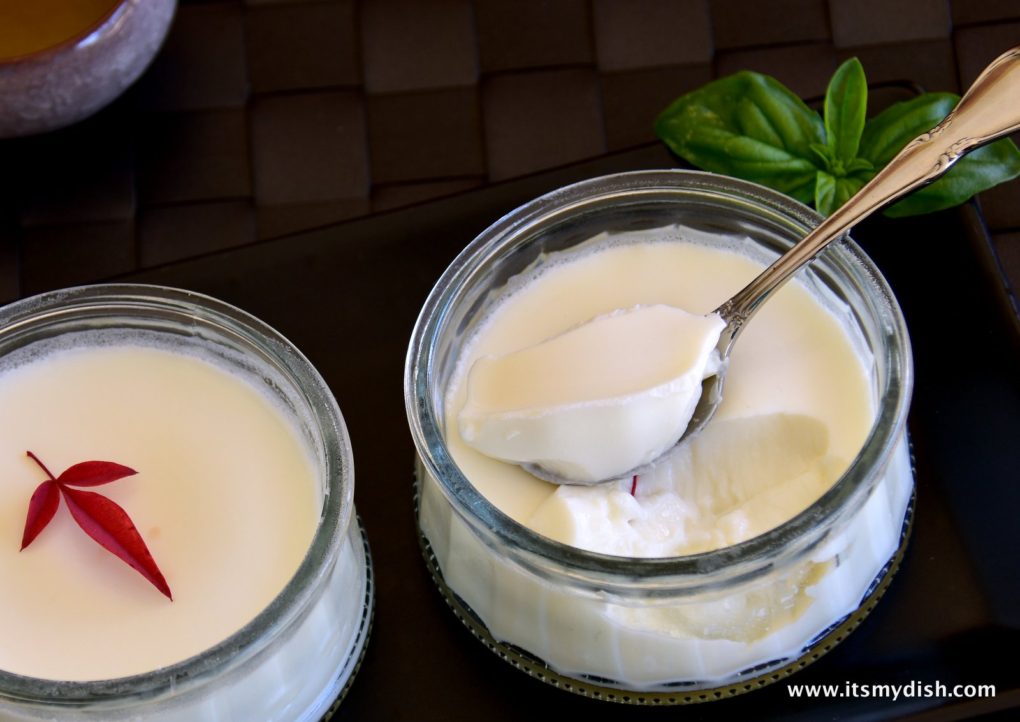 Ingredients
1½ cups whole milk**

½ cup heavy cream**

½ cup sugar

1 tbsp almond extract

1 tbsp gelatin

½ cup cold water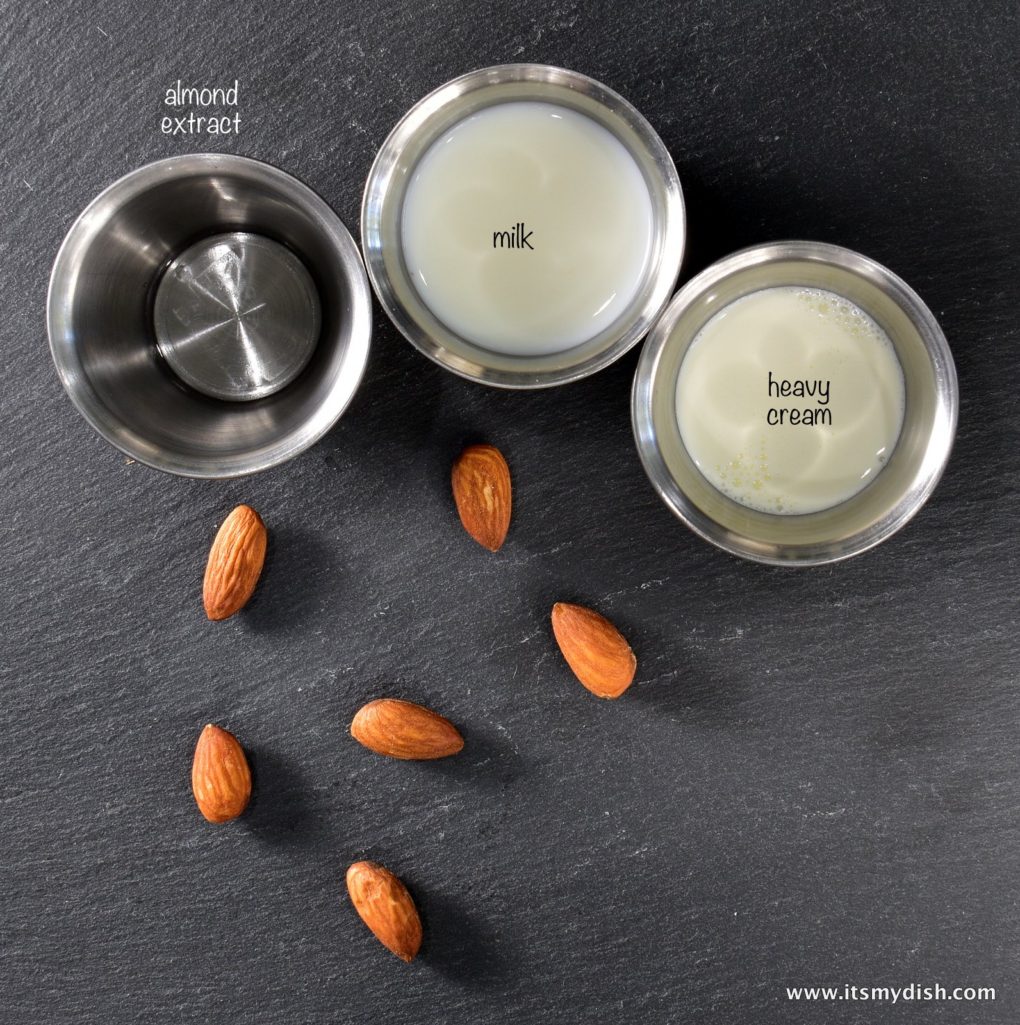 ** Feel free to substitute with other 'milky' liquids like almond milk, soy milk, half and half, rice milk, coconut milk, or even just using water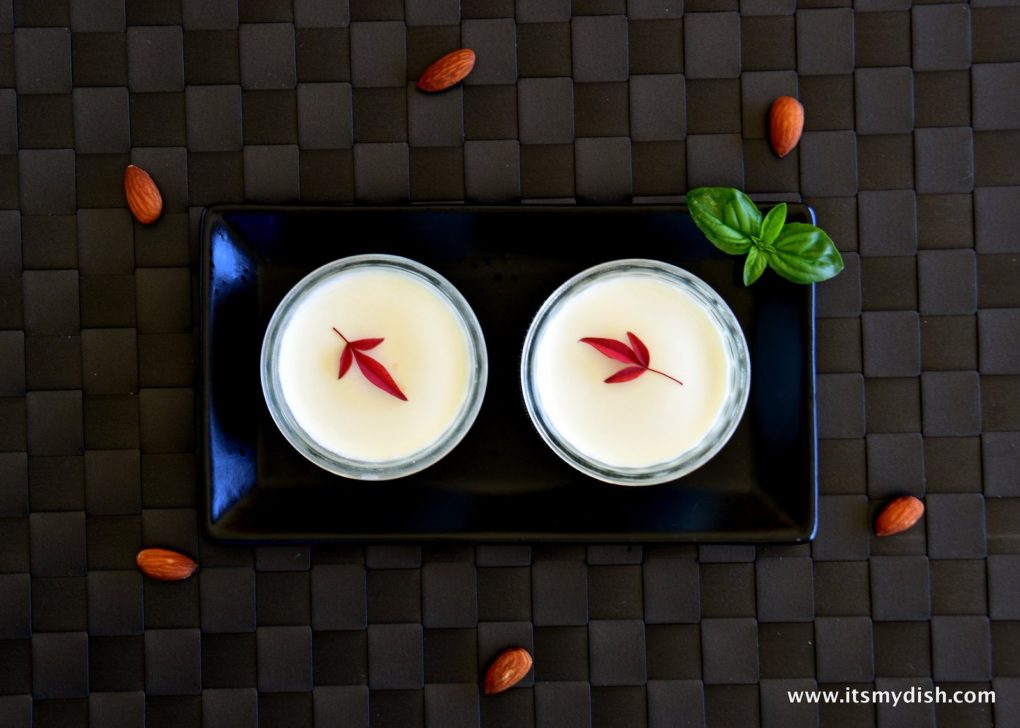 Almond Tofu (杏仁豆腐)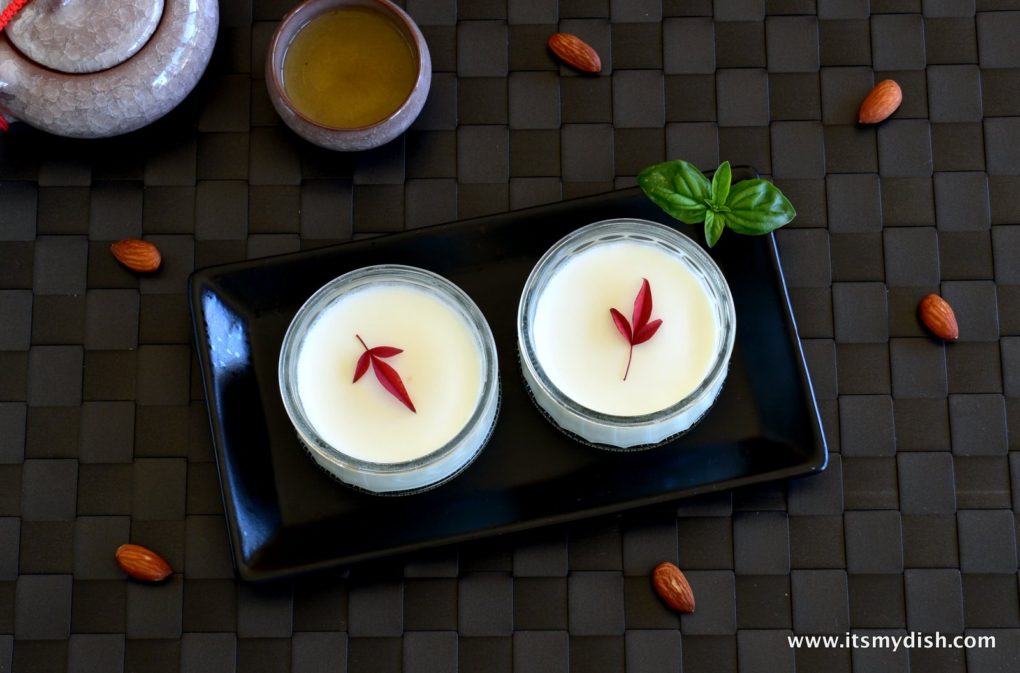 A convenient spin on the traditional Chinese Almond Tofu dessert so that you can make it in 10 minutes or less.
Ingredients
1 ½ cups whole milk**
½ cup heavy cream**
½ cup sugar
1 tbsp almond extract
1 tbsp gelatin
½ cup cold water
Instructions
Bloom gelatin by mixing gelatin with ½ cup cold water
Heat 1 ½ cups of milk and stir in sugar until dissolved and remove from stove
Mix in the bloomed gelatin and make sure all gelatin has dissolved
Add in ½ cup of heavy cream
Pour into ramekins and let it cool to room temperature
Refrigerate at least 6 hours for it to set
Serve as is or top with sliced fruit
Notes
** Feel free to substitute with other 'milky' liquids like almond milk, soy milk, half and half, rice milk, coconut milk, or even just using water