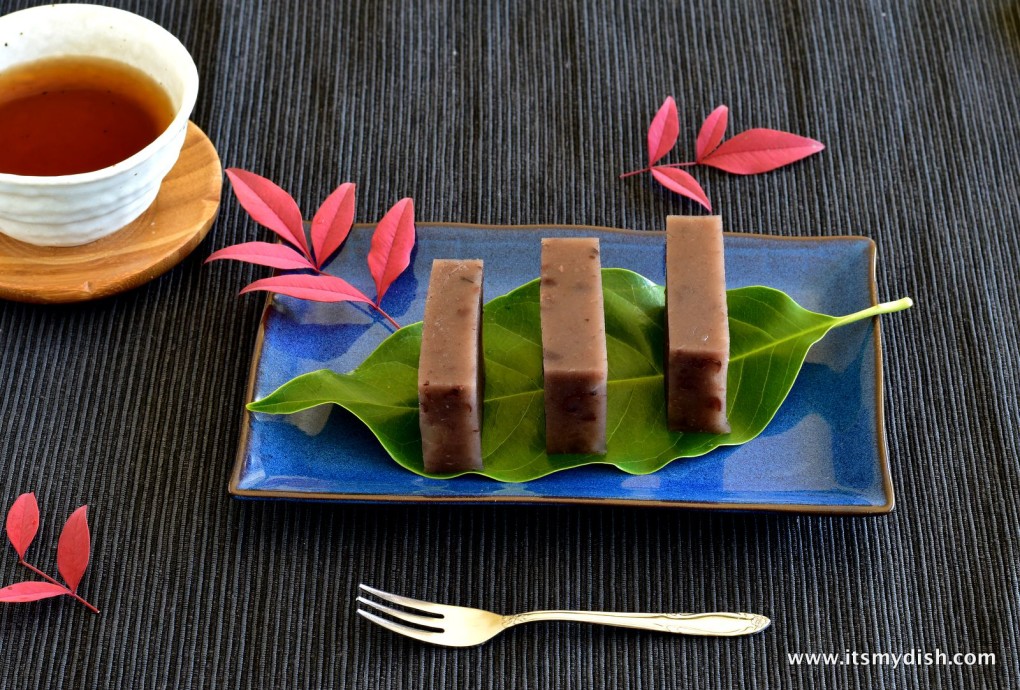 Today, we will be making mizu yokan (水ようかん) which is a lighter version of the traditional neri yokan by adding more water and is great for warmer days. This recipe concludes my series on red bean but also kicks off my next series which is gelatin desserts. I love gelatin and can't wait to share those recipes with everyone soon!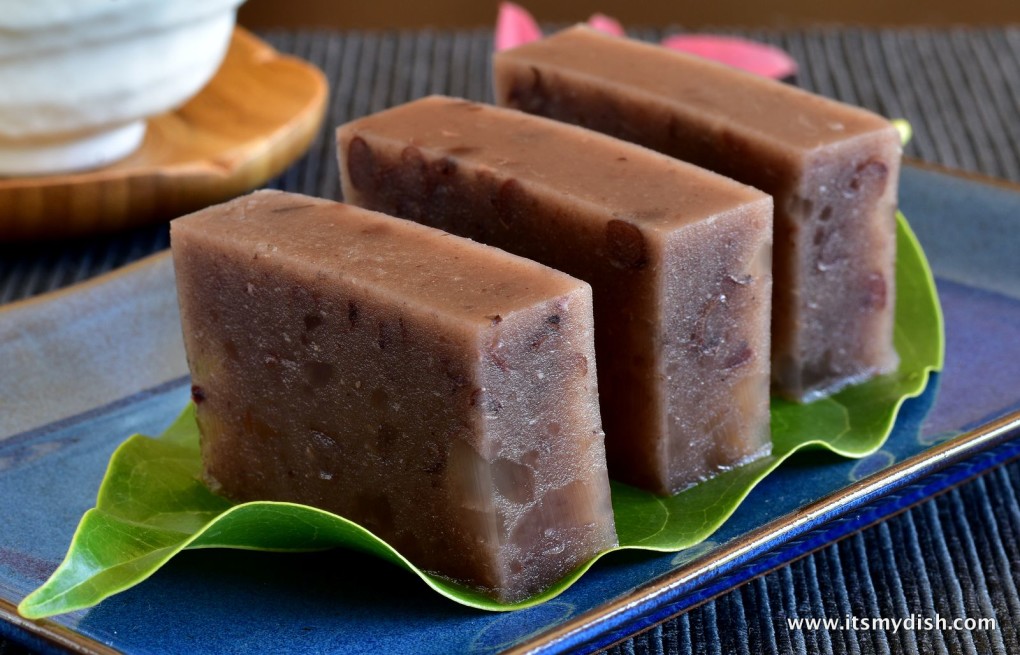 Both of my parents are from the Township of Yuli in Hualian County, Taiwan, which is located in the eastern side of Taiwan, facing the Pacific Ocean. Since most of the trade routes to Japan and China were on the western side of Taiwan, the eastern side remained less developed and able to keep the country feel through many centuries. Due to the Central Mountain Range that runs from north to south of Taiwan, traveling from the western side of Taiwan to the eastern side by train requires going around the northern or southern tip making the trip 6-8 hours long. Now with the high speed railway running from Taipei to Kaohsiung, it shortens the trip by a few hours. I remember making this arduous trip many times to visit my grandparents and my aunts and uncles in Yuli as a child. Being able to savor the Yuli yokan desserts, for which it is famous, makes the trip worthwhile.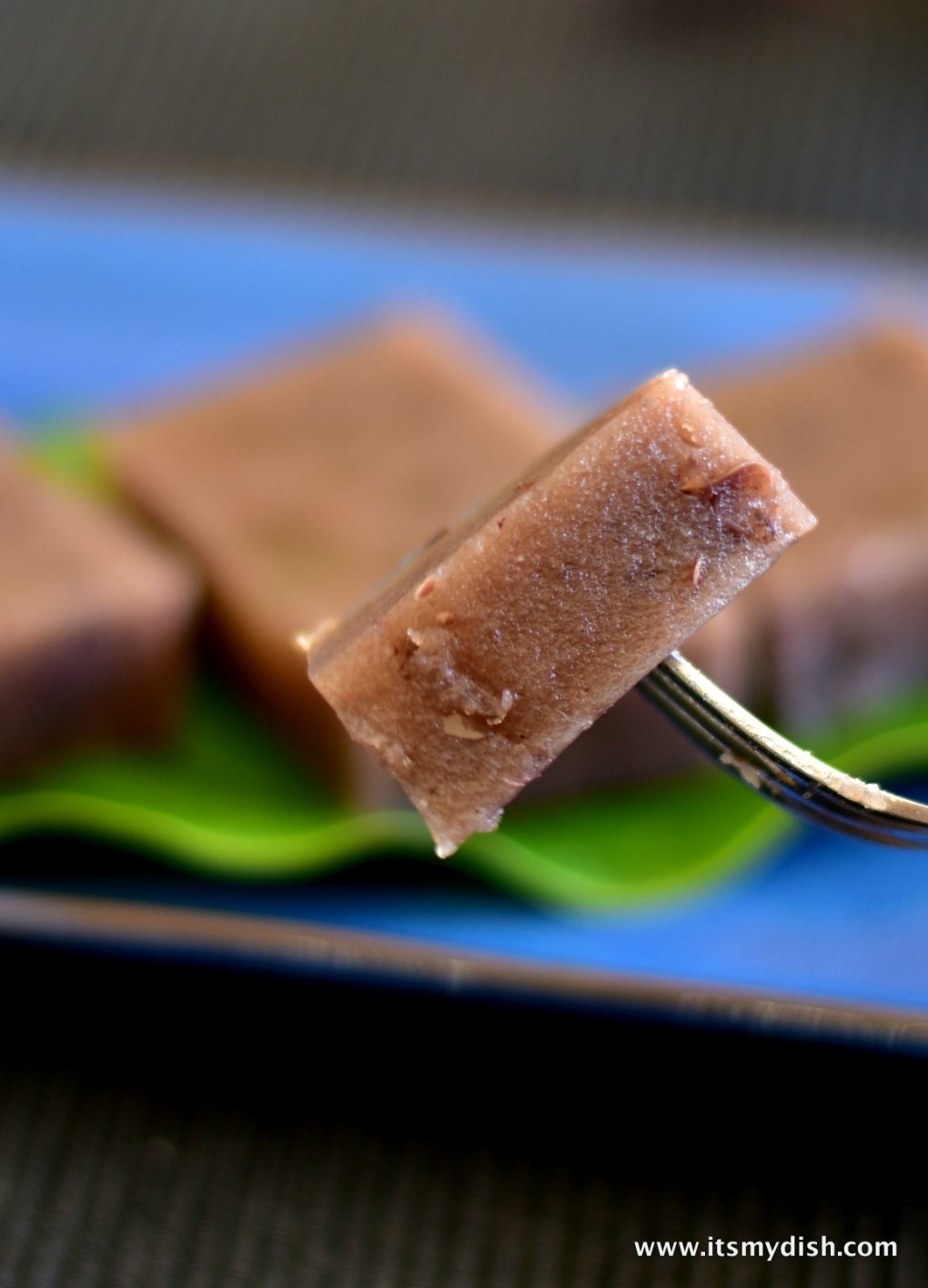 From the traditional red bean yokan (羊羹), Yuli has developed many other flavors such as green tea, oolong tea, apple, and pineapple. But my favorite is still red bean, although the green tea comes in at a close second. What makes yokan such a delicious dessert is the simplicity of the ingredients so you can distinguish the aroma of the red bean and the sweetness of the sugar. Pairing yokan with a cup of tea is a match made in heaven.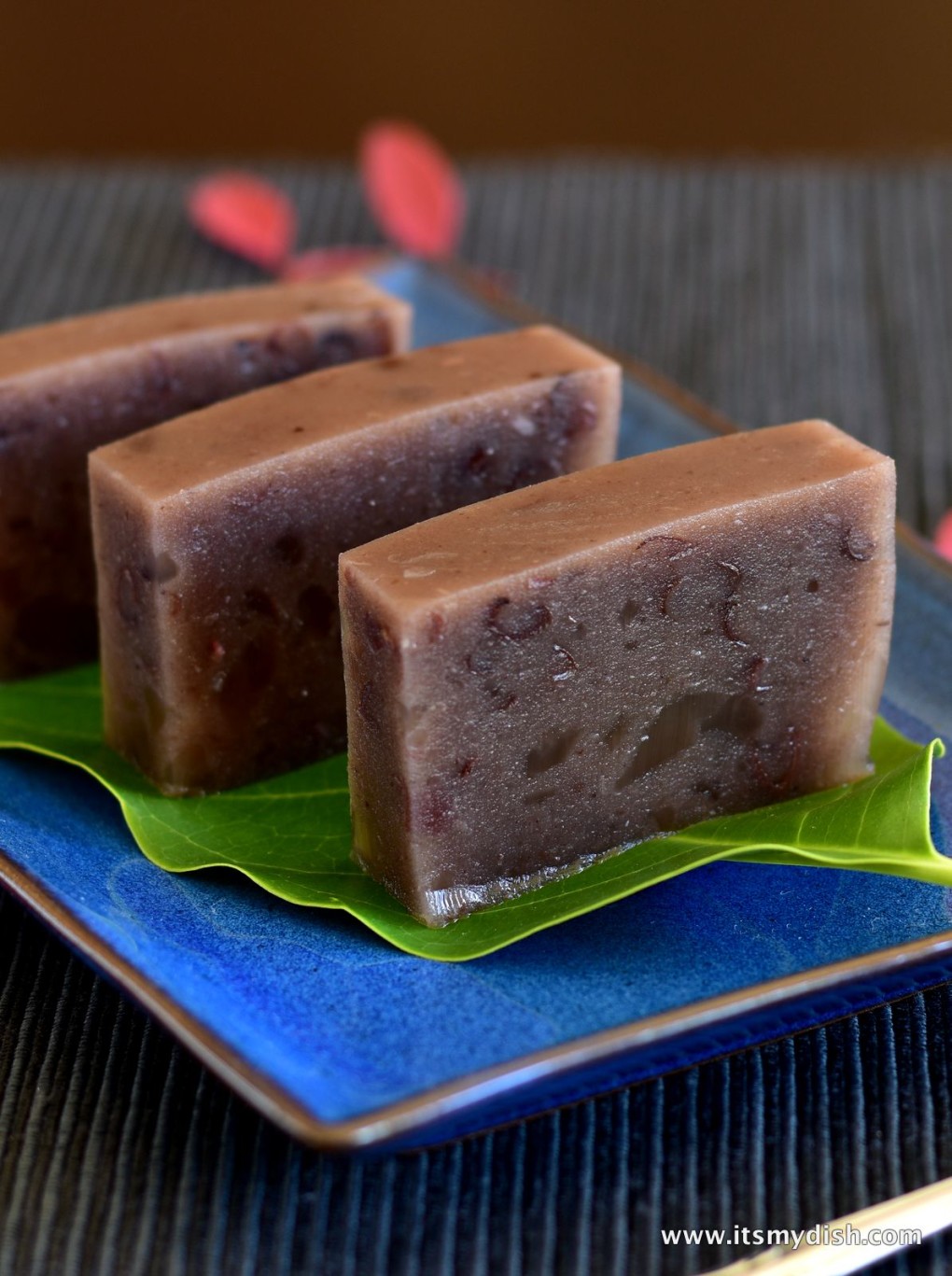 Ingredients
Gelatin bloom:
2 tbsp powdered gelatin**
½ cup water
Yokan:
** Traditionally the recipe uses agar agar (kanten in Japanese) which is derived from algae but I prefer the texture of gelatin over agar agar so I'm using it. But if you want to go with the traditional method, just substitute same amount of agar agar for gelatin.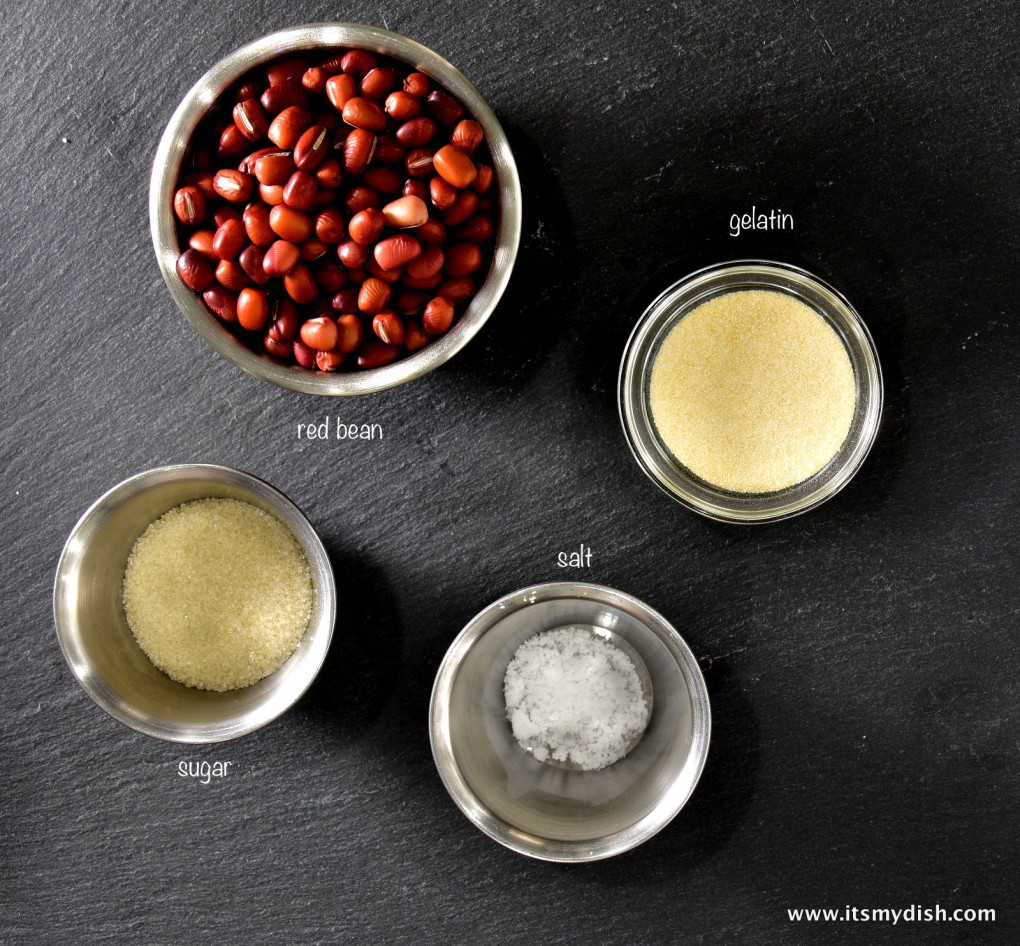 Mizu Yokan (水ようかん / 羊羹)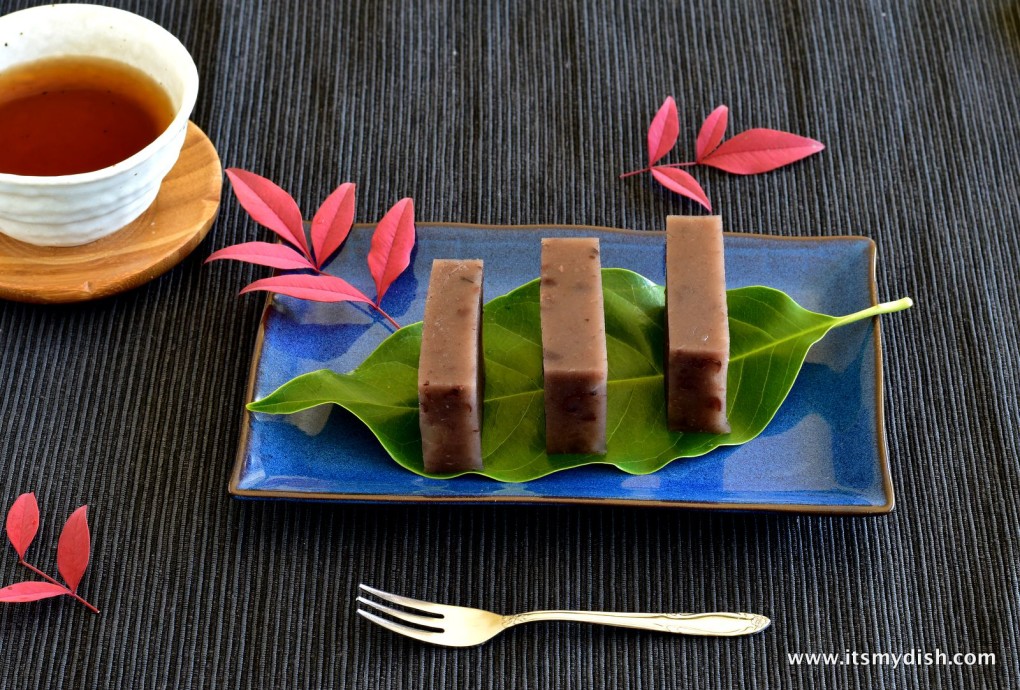 Mizu Yokan is a delicious Japanese dessert packed the protein and flavors of red beans.
Ingredients
Gelatin bloom:
2 tbsp powdered gelatin*
½ cup water
Yokan:
1 cup water
2 cups sweetened red bean paste
½ cup sugar
Instructions
Bloom the gelatin according to the directions on the packaging - stir in 2 tablespoon of gelatin in ½ cup of water and let it sit for up to 5 minutes
Add red bean paste to water and mix well
Bring mixture to a boil and add in the bloomed gelatin
Stir until gelatin is completely dissolved
Pour mixture into molds and let it cool to room temperature
Put into refrigerator for at least 2-3 hours for the yokan to harden
Remove from mold** and serve with a cup of hot green tea
Notes
* Traditionally the recipe uses agar agar (kanten in Japanese) which is derived from algae but I prefer the texture of gelatin over agar agar so I'm using it. But if you want to go with the traditional method, just substitute same amount of agar agar for gelatin.

** If the yokan sticks, you can put the mold in a warm water bath for about 30 seconds which will loosen the gelatin hold from the edges of the container