Tuna salad is the last thing I would order when visiting a sandwich shop. My go-to sandwiches include club, BLT, roast beef, corned beef, pastrami, basically anything with meat. Even chicken salad or egg salad would all rank before tuna salad. That is, until I visited Japan and had a tuna salad onigiri (rice ball). My entire perspective has changed. The crisp seaweed with the white fluffy rice and tuna salad in the center just work so well together. Tuna salad rice ball became my top 3 choices when hankering for a quick bite at the convenience store in Japan. My other favorites include tarako mayo and shrimp salad. But just to note, my top favorite is the tenmusu (shrimp tempura in a rice ball) except you can't really get them at a convenience store. They are only available at specialty shops.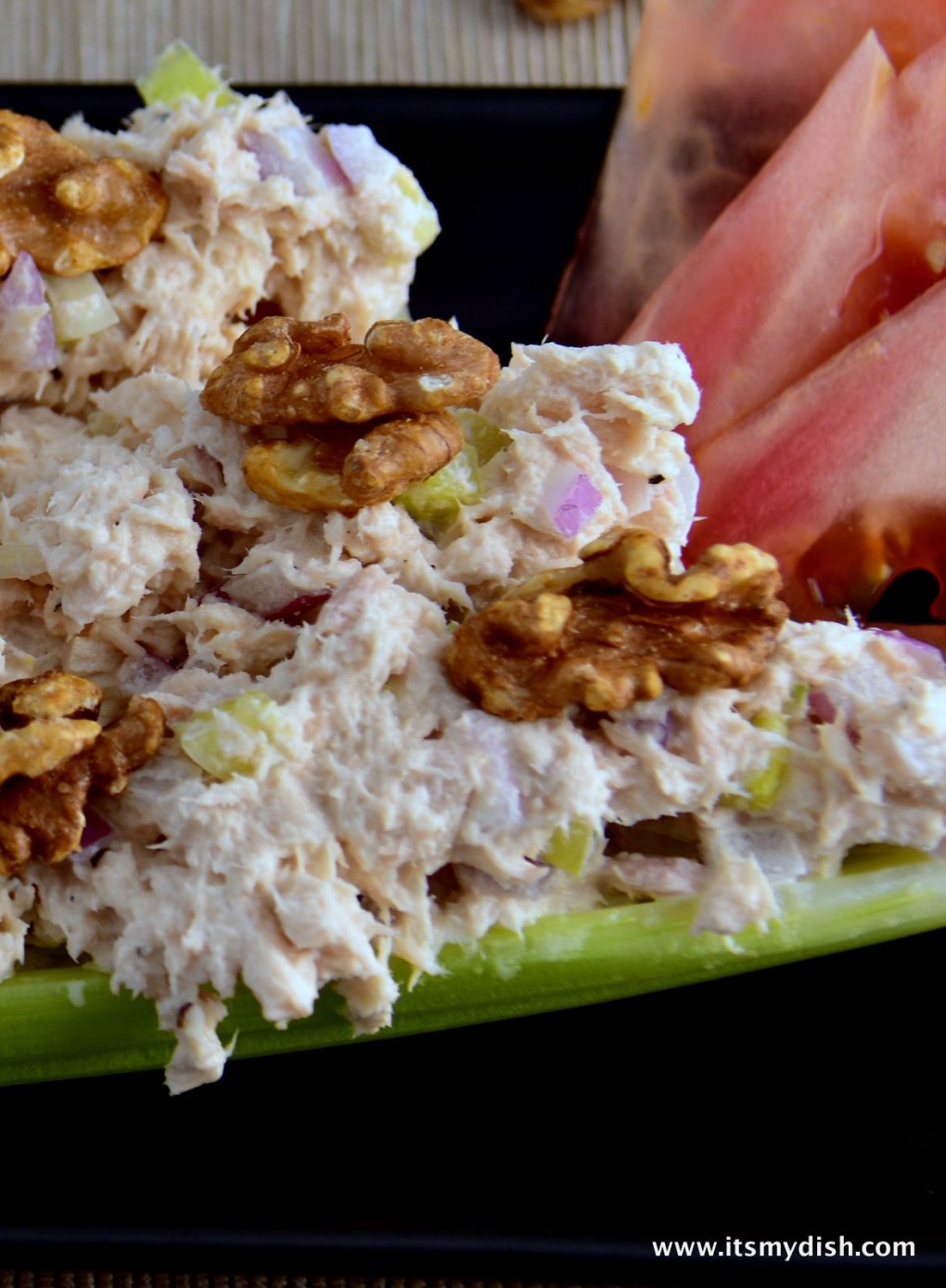 So what makes Japanese tuna salad different from the traditional American ones? Well, first of all, there is no relish or pickle. Second, and most importantly, they use Japanese mayonnaise. Ok, so now we are just talking about a technicality here. Doesn't it also depend on the brand of mayo? Actually Japanese style mayonnaise is significantly different from the American mayonnaise in that they only use egg yolks and not whole eggs. That in itself already helps to create a much smoother and creamier paste. Moreover, they typically use rice vinegar instead of distilled vinegar which provides a little bit of sweetness and less tang.
I haven't really explored making my own Japanese mayonnaise since it's pretty convenient for me to pick one up from an asian supermarket. If you don't have access to a nearby Asian supermarket. You can try to pick it up on Amazon here. The most popular brand is Kewpie (pronounced que-pee). I do highly recommend giving Japanese mayonnaise a try, especially in a California roll.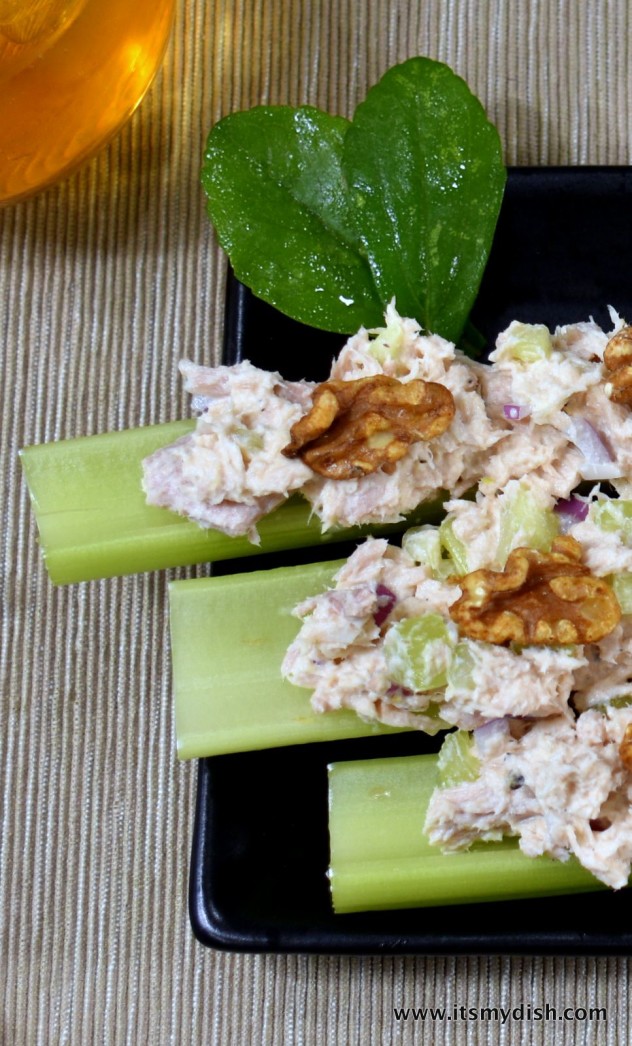 Today, let's learn how to make Japanese style tuna salad using Kewpie mayo. This tuna salad is great on celery sticks, a bed of lettuce, or your favorite bread. As for me, I'm putting this on rice. Stayed tuned for my recipe on onigirazu – the fail proof way of making rice balls.
Ingredients
1 canned tuna (5-6 oz)
3 tbsp Japanese mayonnaise**
2 stalks of celery finely diced
¼ cup red onions finely diced
Pinch of pepper
Dash of salt
Squeeze of lime juice
**If you can't find Japanese mayo, regular mayo can be substituted but might be more watery**

Japanese Style Tuna Salad (ツナサラダ)
This Japanese style tuna salad recipe uses less mayonnaise but still keeps tuna moist by adding celery and onions and a squeeze of lime.
Ingredients
1 canned tuna (5-6 oz)
3 tbsp Japanese mayonnaise**
2 stalks of celery finely diced
¼ cup red onions finely diced
Pinch of pepper
Dash of salt
Squeeze of lime juice
Instructions
Drain tuna
In a mixing bowl, add tuna, red onion, and celery
Add salt, pepper, and a squeeze of lime juice
Add mayonnaise
Mix well and refrigerate for about 15 minutes for flavors to impart
Serve on celery sticks, lettuce bed, or on your favorite bread
Notes
** If you can't find Japanese mayo, regular mayo can be substituted but might be more watery